hey guys :) i know its been a long time and ive been a bad blogger, but we haven't had the opportunity to take ANY outfit shots, since C&Z had no time to hang out whatsoever, and Z's sister was out of town, so she had no one to take pictures for her! but enough for now; lets have a look at some of our many favorite looks from fashion week! (yes, we know it was a long time ago)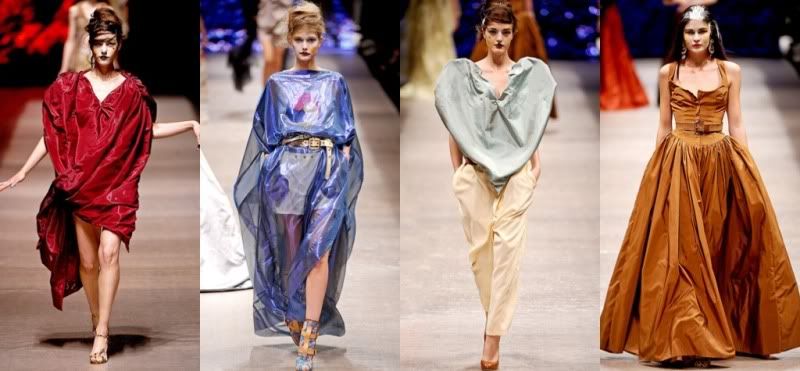 vivienne westwood- amazing shapes, textures, we love the heart top and the texture of the fabrics.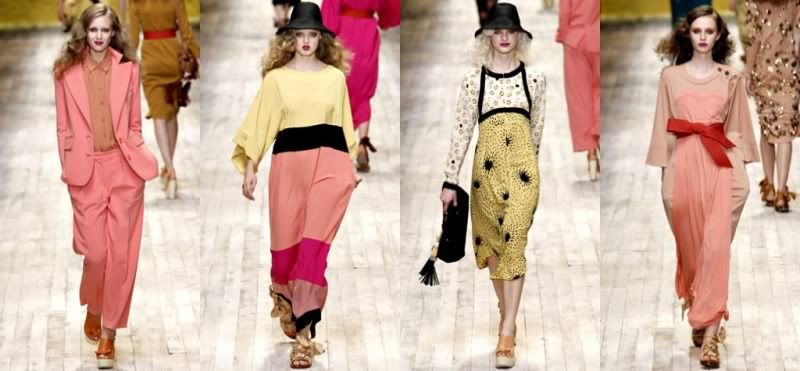 sonia rykiel- always such amazing energy on the runway, with bright colors and color-blocking! the epitome of spring. see this amazing video of the runway
here
proenza schouler- so lady life with nice textures, patterns and simple shapes.
Missoni- amazing tribal prints with eyecatching colors!
chanel- such elegance and femininity with beautiful lace. karl gets all the best models! (we love abbey lee kershaw!
celine- signature minimalist with leather and flowy textures.
well...thats all for now!! we promis there will be an outfit post up soon!
xx